row-start col-xs-12 #top-section top-section
RECONNECT | REUNITE | REEXPLORE
COME BACK FOR REUNION 2019, JUNE 6–9.
Come back to Villanova to reconnect with old friends, make new ones, share memories and experience the exciting changes on our beautiful campus. Alumni from all class years are welcome to attend, and graduates of class years ending in 4 or 9 will celebrate milestone Reunions with exclusive activities.
FOLLOW US AT #NOVAREUNION19! 
** row-start col-xs-12 col-md-8 colour-section **
Reunion Events
Enjoy a variety of events throughout the weekend, including the Top Cat Brunch, President's Lecture and Reception, Milestone Reunion Celebrations, Special Weekend Masses, Class Meetups, the Supernova dinner dance and the family-friendly Reunion Festival. Several additional activities will be offered throughout the weekend. Registration for Reunion 2019 events is now open! 
Schedule of Events
** row-end col-xs-12 col-md-4 **
row-start col-xs-12 #top-section top-section
Accommodations
The lottery for on-campus housing is now closed. We encourage attendees to book a room at one of our partner hotels listed on the Accommodations page. Free shuttle transportation will be provided to and from campus.
Accommodations
** row-start col-xs-12 col-md-4 **
** row-end col-xs-12 col-md-8 colour-section **
Reunion Committees
Reunion Class Committee volunteers are passionate leaders who share their enthusiasm by encouraging classmates to "Come Back and Give Back" for Reunion. Serving as a volunteer is a special way to reconnect with fellow alumni, show Nova pride and help create a memorable milestone experience. Click the link below to view your class leaders!
row-start col-xs-12 col-md-8 #top-section top-section
Make A Gift in Honor of Your Reunion
Reunion is a time to reflect on how Villanova's community inspired you to explore your passion, realize your dreams and pursue excellence. As we come together to celebrate Reunion, there is no better time to make a gift to the University and provide today's Villanovans with the same transformative experience.
All gifts and pledges to any designation will be counted in your Reunion Class Gift totals. Even if you cannot attend Reunion, you can still have an impact on your class goals and support the University by making a gift before May 31. Your gift will also help Villanova reach our goal of 30% undergraduate alumni participation again this fiscal year. Thank you for your support!
** row-end col-xs-12 col-md-4 **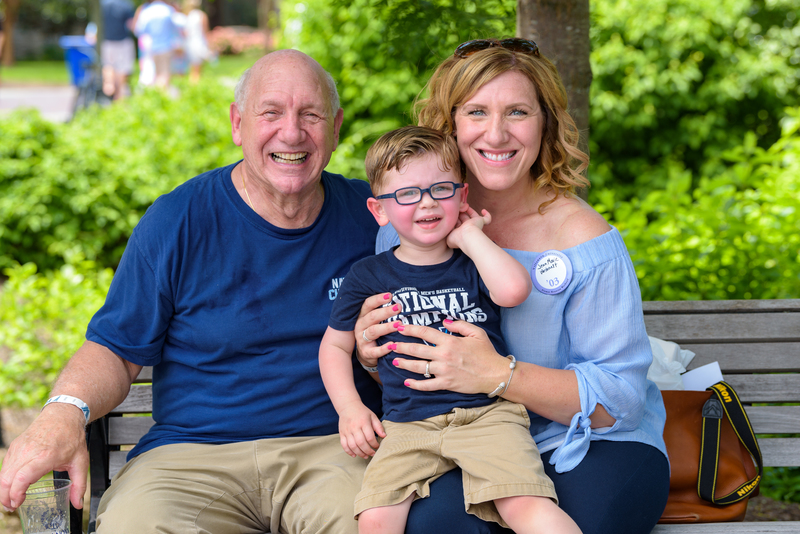 ** row-start col-xs-12 col-md-2 **
** row-end col-xs-12 col-md-10 colour-section **
Download the VU Events App
For Reunion 2019 details at your fingertips, download the VU Events App, version 1.5. The Reunion event is now live in the app! To receive the latest event updates, log in with the email address you used to register for Reunion and then enter the password Nova1842 (you must be registered for Reunion 2019 events in order to log in).
row-start col-xs-12 #top-section top-section
Support the Nova Nook
During Reunion 2019, you can help make a difference in the lives of others. The Nova Nook provides supplemental personal necessities to students in need. The goal is to create a safe space to distribute basic toiletries and food items to students in our community who may struggle to manage these costs on their own.
The Nook is stocked with a wide variety of items, primarily through personal donations. Please consider bringing a donation to help make sure our students have what they need. Donations may be dropped off in the Nova Nook basket at the Connelly Center information center (upper level), Campus Ministry (St. Rita's Hall), the Office of Health Promotion (Health Services Building) or Dougherty Hall, Room 202.
For more details and a list of suggested donation items, please visit the
Nova Nook website
.